Willys America Events
WATCH THIS PAGE FOR UPCOMING EVENTS DURING THE YEAR!

click here for event images
Willys America will be at the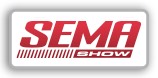 Las vegas convention center
october 31st through november 3rd, 2017
South Hall, Upper floor, booth 34075
stop by and say hello!
Willys America Open House: Saturday, July 8, 2017, 10:00 AM to 4:00 PM
Due to event scheduling conflicts, Willys America's Open House will NOT be held in 2016. Please mark your calendar, and be sure to join us on July 8th, 2017.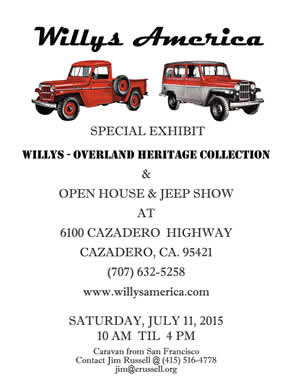 Willys America Open House Event Photos
Stumptown Daze Parade
Saturday, June 14, 2014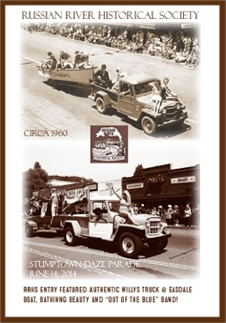 Join us at the 22nd Annual Midwest Willys Reunion
Friday, May 16, 2014 through Sunday, May 18, 2014.
2014 Midwest Willys Reunion Hudson Hub Times Article
Watch Paul's 2014 Presentation Videos here.
Visit www.MidwestWillysReunion.org for more information.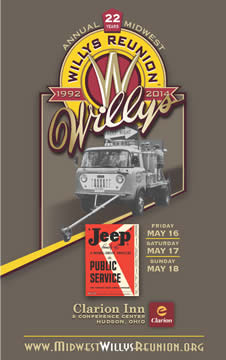 Come see us at the Portland Swap Meet
The Portland Expo Center
Expo Hall E-2, space  4389, 4390 & 4393
Friday, April 7, 2017 from 7:00 AM to 7:00 PM
Saturday, April 8, 2017 from 7:00 AM to 5:00 PM
Sunday, April 9, 2017 from 8:00 AM to 1:00 PM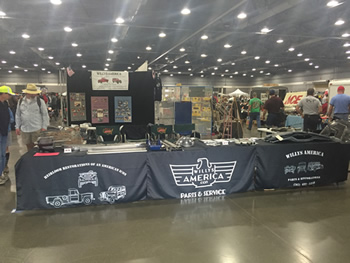 WEST COAST WILLYS ORGANIZATION holds many regional events throughout the season around the western states. Member turnout for these events is usually good with many Willys vehicles and owners of Willys vehicles under construction in attendance.
Check the W.C.W. calendar of events for shows in your area.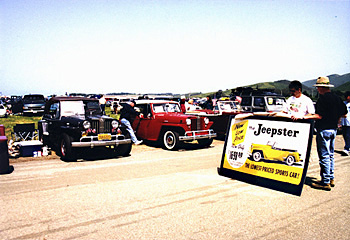 Pacific Coast Dream Machines
Half Moon Bay, CA on the last Sunday in April